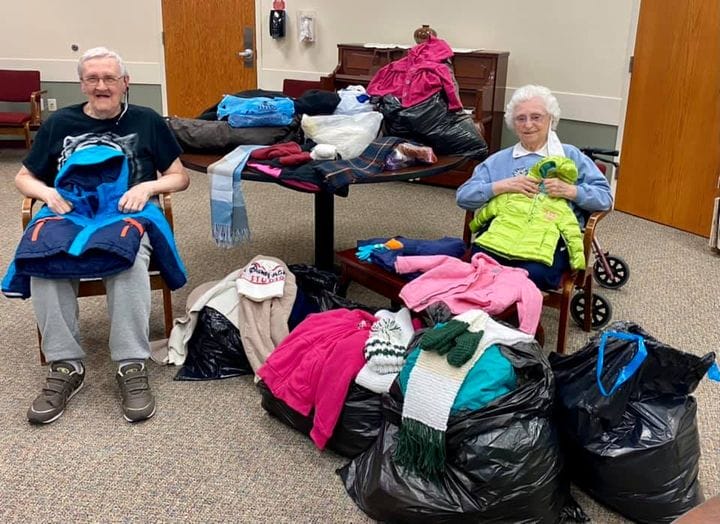 At SMP Health – Ave Maria, we offer rehabilitation services provided by in-house licensed professionals in the fields of speech, occupational, and physical therapy. Our team works together to treat residents who have had strokes, brain injuries, amputations, swallowing difficulties, joint replacements, or generalized weakness due to chronic illness. We develop individualized therapy programs for each person. Our goal is to help residents reach their highest possible level of functioning. After successful treatment, the resident is often able to return to their own home, or transfer to a setting which provides a lesser level of care.
Jason Anderson, RPT, a licensed physical therapist
Shannon Young, OTR/L, a registered, licensed occupational therapist
Carmen Bender, COTA, a certified occupational therapy assistant
Valerie Glynn, SLP, a licensed speech/language pathologist
PHYSICAL THERAPY
Physical therapy involves treatment which focuses on improving a person's function, whether it is related to bones, joints, muscles, or nerves. Typically, an individual's physical function has been impaired in some manner as a result of an injury, disease process, wear and tear, or as part of the aging process. When treating older individuals, physical therapists often address the following issues:
Pain
Deconditioning
Impaired balance and gait
Decreased mobility
Poor endurance
Poor muscle strength
Physical therapists also provide therapeutic programs to regain strength and mobility.
OCCUPATIONAL THERAPY
Occupational therapy includes treatment which deals with helping a person achieve independence in his/her daily life. Occupational therapists typically focus on a person's daily living skills, such as bathing, dressing, grooming, and cooking. The therapists are trained to adapt the environment, modify tasks, teach new skills, and provide ongoing education to individuals and their family members. Therapists often help identify problems and make recommendations for improvement. Recommendations are sometimes made for such adaptive equipment as rolling walkers, tub benches, commodes, adaptive eating utensils, reachers, long-handled shoehorns, and low vision aids.
SPEECH THERAPY
Speech therapy, more properly referred to as speech/language pathology, includes treatment designed to improve a person's ability to communicate effectively and eat and drink safely. Speech therapists work to rehabilitate those with language, voice, cognition, and/or swallowing difficulties related to aging, or following stroke, traumatic brain injury, infection, or other neurological conditions or disease processes. The goal of speech therapy is to enhance a person's ability to communicate with family and friends, meet their own nutritional needs safely, and make appropriate decisions.
RESTORATIVE THERAPY
Once our professional therapists have helped a resident reach their rehabilitation goals, often they are able to return to their home or another setting. For those who stay on longer at SMP Health – Ave Maria, our restorative therapy staff step in to help residents maintain their functional status. They perform active range of motion and ambulation in accordance with each individual's plan of care. In addition to use of exercise equipment, the restorative therapy team may incorporate a variety of therapeutic activities, including physically- and/or mentally-oriented games and music activities.
It's important to ask the right questions when choosing a health care provider for rehabilitation and/or transitional care. Our professional staff are ready to answer any questions or concerns you might have.