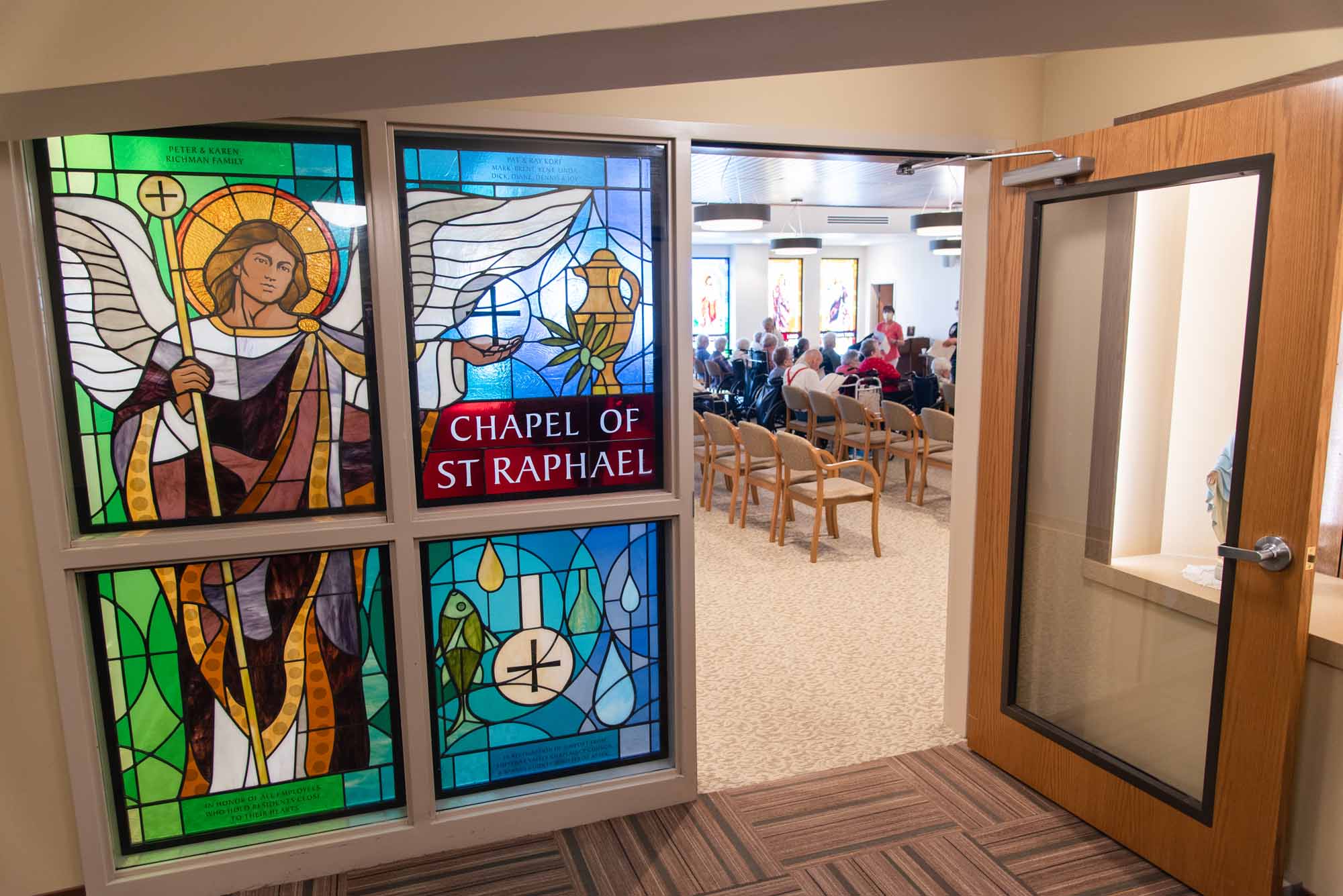 As a faith-based facility, we feel that meeting the spiritual needs of each resident is of utmost importance. To this end, we employ a full-time chaplain and a part-time pastor who is available to residents regardless of denomination or religious affiliation. We coordinate with clergy members from the resident's home church or parish to ensure that they are extended hospitality, and to assure them that they are invited to minister with us to the needs of their church members or parishioners in our facility.
Our beautiful Chapel of St. Raphael is used for organized religious activities, personal prayer, and quiet reflection, and is available around the clock. Regularly scheduled interdenominational worship services, Bible studies, communion services, Catholic Mass, musical programs, and Rosary are open to all.
We understand that you may have many questions in your search for nursing homes in North Dakota, and you can rest knowing that our team is here to help you through each step of the process.