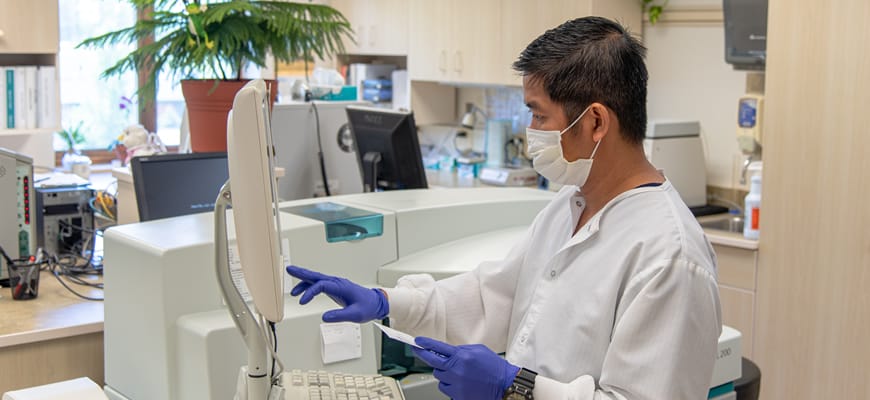 As a healthcare facility, we provide basic healthcare, including inpatient care, swing bed, emergency medical care and general surgery.  Hospital services also includes ancillary services such as radiology, lab and therapies as described in Outpatient Services.   Find more information about our Hospital Service below.
Inpatient Care
Licensed as a 25-bed Critical Access Hospital
24/7 staffing of licensed nursing personnel
Outpatient IV therapy
Telemetry monitoring
Swing Bed
Care provided by professional healthcare nurses
Reimbursement by Medicare, Medicaid, private insurance, and self-pay
Emergency Care
24/7 emergency room
Trauma Level V facility
Providers are (ATLS) trauma certified
Nurses are (TNCC) trauma certified and Adults and Pediatric Life Support certified (ACLS & PALS)
E-Emergency Services available
General Surgery
General surgery is initiated once a disease or disorder is diagnosed that could require surgical treatment. Some general surgeries include, but are not limited to:
Cataracts
Breast Biopsy (Core and Open/Lumpectomy)
Excision of facial and scalp lesions (including lesions of lip and some nose lesions
Thyroid needle aspiration
Lumpectomy
Mastectomy
Standard biopsy
Appendectomy
Cholecystectomy
Herniorrhaphy
Laparotomy
Liver biopsy
Endoscopies (Colonoscopy/Gastroscopy)
Our team of healthcare professionals is ready to help you every step of the way.