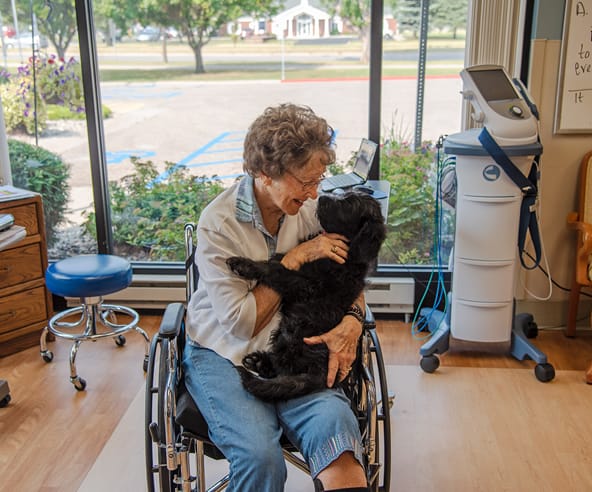 SMP Health – St. Catherine South is a Nursing Home
in North Dakota that has been
Serving the Fargo-Moorhead Community For More Than 45 Years.
The Christ centered community at St. Catherine South is sponsored by Sisters of Mary of the Presentation, a Catholic health care system driven by those who believe they can make a difference and value nursing the sick while providing spiritual care to all who desire to know God.
SMP Health - St. Catherine South's outstanding health care professionals provide quality, skilled nursing and physical care together with services of compassionate care to meet social, psychological, and spiritual needs. Close relationships develop between our staff and residents, and they quickly form the bonds of extended family.
To join our mission of respect and compassion, find out how you can get involved.