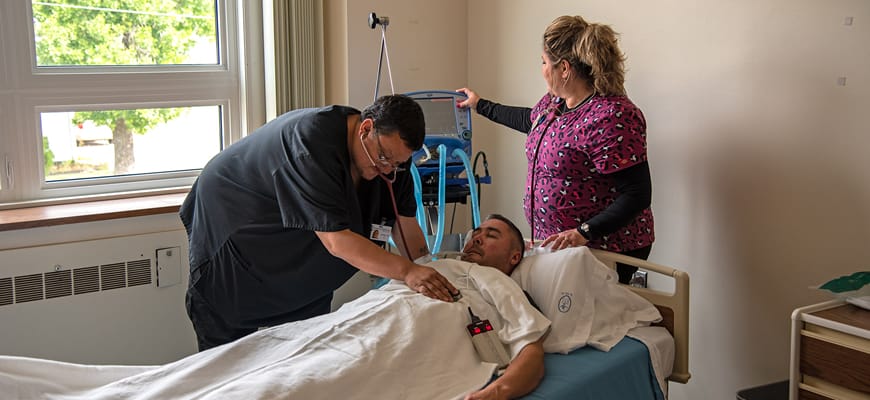 We're committed to providing our patients with quality and professional Catholic healthcare at SMP Health – St. Kateri. Our staff is a group of compassionate and skilled individuals, all working with your needs in mind. Get to know our talented team below.
Lori Martinson, RN
VP of Patient Care/DON
Kathleen Langan
VP of Quality/Director of Respiratory
Mandy Swain
Human Resources/Admin. Asst.
Veronica Dionne
Executive Asst./Payroll
Alaina Demers
Health Information Management
Derek Belgarde
Purchasing 
Deborah Schleisman
Pastoral Care
Bob Leonard
Maintenance/Housekeeping
Sarah Gailfus, RN
Clinic Coordinator
Nancy Carlson, RN
Quality Education/Staff Development
Nikki Wilkes, RN
Care Coordinator
Laura Yoder, RN
Infection Control
Stephani Bertsch                  Ethan Turner                     Sara Kurtti
Physical Therapy                       IT                                               Activities
Board Members
Chris Albertson
President/CEO
Steve McAtee
Vice Chairperson
Shelley Counts
Board member
Sister Anne Germaine
Board member
Seth Bercier
Board member
Sister Debra Berry
Board member
Matthew Odermann
Board member
Derrick Dixon
Board member