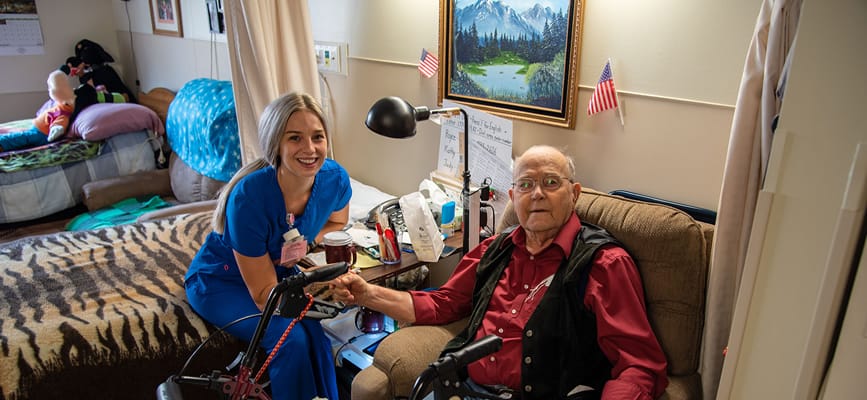 Our compassionate health care focuses on three key areas of our basic care: Dietary Management, Case Management, and Spiritual Care. Learn more about our general services below.
DIETARY MANAGEMENT
We have developed the 5 Meal Plan to allow residents more flexibility and choices. Continental breakfast is optional from 7:00 AM to 9:00 AM each day.
Select menus are available at brunch and dinner every day along with afternoon and evening snacks. Meals and snacks are served in the dining areas on all floors. Room service is available from 11:00 AM to 6:30 PM with a variety of food choices.
Therapeutic menus are written with the approval of a registered dietitian to meet the nutritional needs of residents in rehabilitative care.
CARE MANAGEMENT
Care managers will work closely with you, your family, and other facility staff to coordinate non-medical areas of your care. Whether your stay is short-term or long-term, your case manager will provide you and your family with an orientation to SMP Health – St. Catherine North and will be available to answer questions and assist with any concerns you have throughout your stay.
SPIRITUAL CARE
We are a Catholic nursing home, and we encourage participation in the church of your choice. Clergy from the community make regular visits to their members at our facility. Arrangements can be made to attend church services in community churches. We have a full-time chaplain who conducts services throughout the week and provides individual support and counsel. Our chapel is also the site of a weekly Catholic mass of a local parish.
As you explore options for yourself or your loved ones, it's important to ask the right questions. Our team is here, and we're ready to help you every step of the way.