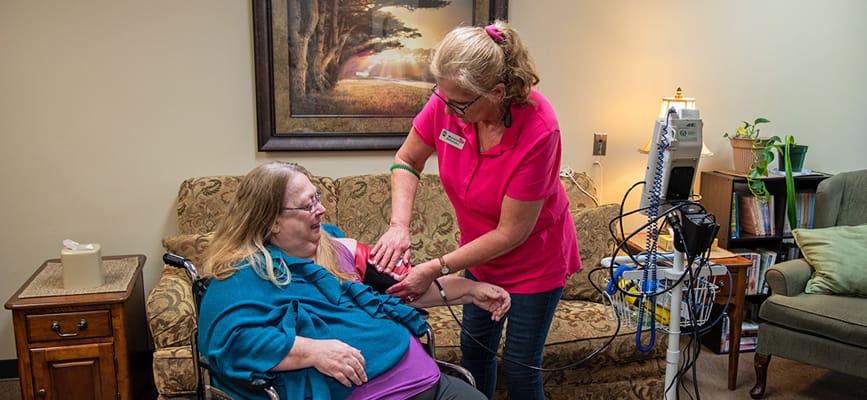 Our quality healthcare professionals provide 24/7 nursing care. Our residents and their families are key decision makers, and our staff is ready to assist them along the way. Compassionate healthcare plans are developed jointly by the residents, families, their physicians, and our staff so that each individual's needs are addressed.
Skilled Nursing Services Include The Following:
24-hour professional nursing care, including a variety of skilled services such as medication administration, IV's, feeding tubes and ventilator care.
Physical, occupational, and speech therapy available each day by licensed therapists.
Medical supplies, equipment (i.e. oxygen concentrators, wheelchairs), over the counter drugs and toiletries included in the daily rate.
Hospice services to provide comfort and support at the end of life.
We understand that you may have many questions in your search for nursing homes in North Dakota, and you can rest knowing that our team is here to help you through each step of the process.