TUESDAY – 09/25/2020
Due to the rapid increase of COVID-19 in ND, St. Kateri will once again be putting visitor restrictions in place. We know this is a painful decision for many. However, it is necessary to protect our patients and team members.
Please stay safe.
God Bless
–Chris Albertson, CEO
St. Kateri
MONDAY – 07/31/2020
As many of you know, we are beginning to see more cases of the Coronavirus in Rolette County.
St. Kateri, has been actively helping Rolette County Public Health, along with Quentin Burdick IHS, and Northland Community Health Center to provide multiple mass testings to the Rolette County community.
Rolette County Public Health is also performing contract tracing for all people who have tested positive for the Coronavirus. We applaud, and thank, them for their heroic and herculean efforts to help keep our community safe.
With the increase in Coronavirus cases within Rolette County, we are also seeing an increase in people being notified as being in close contact with someone who has tested positive for the Coronavirus, and many of those people are presenting here at PMC requesting to be tested.
Unfortunately, testing guidelines, and testing supply chains, at this time do not allow for testing of close contacts, or for asymptomatic people to be tested.
If you have been notified by a contract tracer that you have been in close contact with someone who has tested positive for the Coronavirus, the best thing to do is to listen carefully to your contract tracer and follow all of their instructions. St. Kateri cannot, and will not, test asymptomatic people for the Coronavirus.
I think it's important to remind everyone, we can and will beat this virus…. So please, let's continue to be North Dakota Smart by practicing social distancing, washing or sanitizing our hands often, wearing a mask in public, and staying home when instructed to do so by a contact tracer, or when you have tested positive for the Coronavirus.
Thank you, and God Bless you all
–Chris Albertson, CEO
St. Kateri
MONDAY – 06/22/2020
St. Kateri is currently accepting Cloth Mask Donations.
Please bring any donations to our Admissions Desk within our facility at 213 2nd AVE NE, Rolla ND, 58367.
If you have any questions, please call (701)477-3161 for more information.
MONDAY – 06/10/2020
Presentation Clinic is open for regular visits.
PMC's staff has been working hard and adjusting to the many changes and challenges we have all faced throughout the COVID-19 pandemic, to ensure the safety of our staff and most importantly, our patients,.
PMC has implemented a new screening system for all who enter the facility. All patients and staff will receive a temperature check, and will be asked questions regarding any symptoms related to COVID-19.
All staff and visitors will be asked to wear a mask while in the facility. If you do not have a mask of your own, PMC has received several generous donations for patients to use. All masks have been washed and sanitized within our facility to reduce any risk of contamination.
Presentation Clinic is spreading out their appointment times in order to reduce crowding in the lobby and waiting rooms, allowing the patient more time in their exam room and reducing contact with others within the facility.
PMC's House Keeping Department has increased the frequency of their cleaning and their team has grown in size in order to adjust to their new cleaning schedules, ensuring that PMC is as clean and safe as possible.
MONDAY – 06/01/2020
Join us in prayer today.
Monday, June 1st, 2020 has been designated as a National Day of Mourning and Lament for those who have died in the U.S. due to the Coronavirus pandemic.
At noon, join together in a moment of silence and prayer, to honor those who have passed and so that God may love and support those who are suffering and have lost loved ones.
WEDNESDAY – 4/15/2020
St. Kateri is introducing a new, HIPPA secure chat bot system for all of your COVID-19 related questions!
To access the chat bot, click on the "q" icon on the bottom right hand corner of our website page.
You will then be able to select from a series of pre-programmed questions, or you can start a brand new conversation.
MONDAY – 04/13/2020
St. Kateri is here for you and taking steps to assist in social distancing.
Our facility is now offering a secure Telemedicine Program that gives patients the option to visit with their provider virtually, from the comfort of their own home.
For more information and to set up your Telemedicine appointment, please call our facility at (701) 477-1954.
MONDAY – 03/30/2020
There are those who run to the fire. Sometimes heroism is a matter of just showing up.
The reality of the corona virus has sunk in to all corners of the country, if not the entire world. The spread of the virus, along with the increased availability of testing and other factors, contributes to the availability of more accurate data and higher numbers.  We are at a point in time where we are dealing with a great deal of apprehension about the disease notwithstanding all of the safeguards against it.
If we want to glean a positive aspect out of all this, it appears to me that everyone is taking this disease a lot more seriously than just a week ago. Reality has finally set in. Social distancing is being practiced. People are staying home voluntarily where it is not mandated.  Our compliance with the safeguards will go a long way toward slowing and eventually defeating this pandemic.
The healthcare ministries of SMP Health System are doing their part to protect the overall health of the communities where they are located by the various restrictions on visitation and other safeguards that they have implemented and information they have disseminated.  They are following the current regulations and guidance from state and federal sources in order to maintain the safety of our patients, residents, and employees inside each facility.
Notwithstanding all of the safeguards, there is still an underlying apprehension or even fear, both inside and outside of our facilities. I would like to acknowledge our front-line employees who have been steadfast in their commitment to the patients and residents in their care. They are unsung heroes who demonstrate their love and concern for their neighbors and communities by showing up for work in the face of their own apprehensions, who strive to maintain a positive attitude and give their best efforts under difficult circumstances.
Aaron K. Alton
President/CEO
FRIDAY- 03/20/2020
In response to the Carona Virus, St. Kateri is taking steps to combat the outbreak.
Our facility remains open to provide health care services to the community. However, strict visitor restrictions have been put in place to help reduce the risk of spreading contamination. Anyone who enters the facility will be screened for cough, sore throat, fever and travel history. PMC will only allow visitation for parents of a child patient (limited to one parent) and those visiting dying patients. Pediatric or Handicapped patients in the ER or clinic may have one guest with them. All other guests must wait outside of PMC. All visitors MUST pass COVID-19 Screening.
Anyone who wishes to enter St. Kateri will have to be buzzed in through the front door.
All clinic visits have been reduced to essential health visits only. Including; Mental Health Visits, Visits for Infections, or any other visits deemed necessary by our medical providers and nurses.
Patients needing medications refilled or replaced can call their pharmacy to refill them, our providers will then review the orders and refill the requests, short term as appropriate.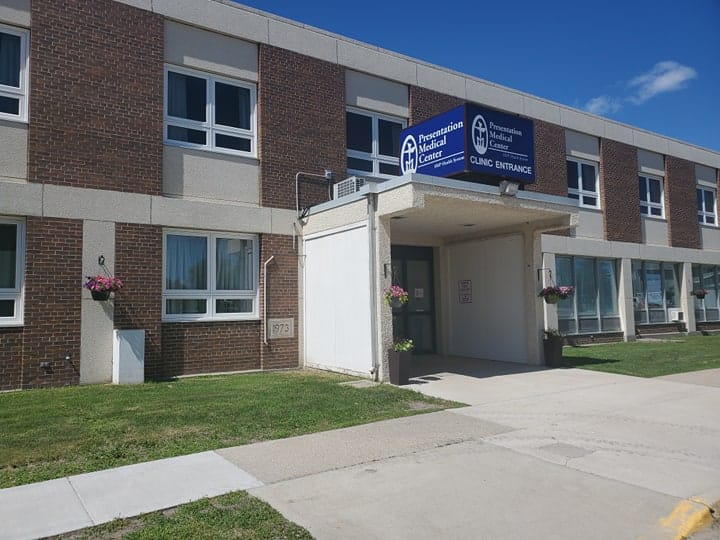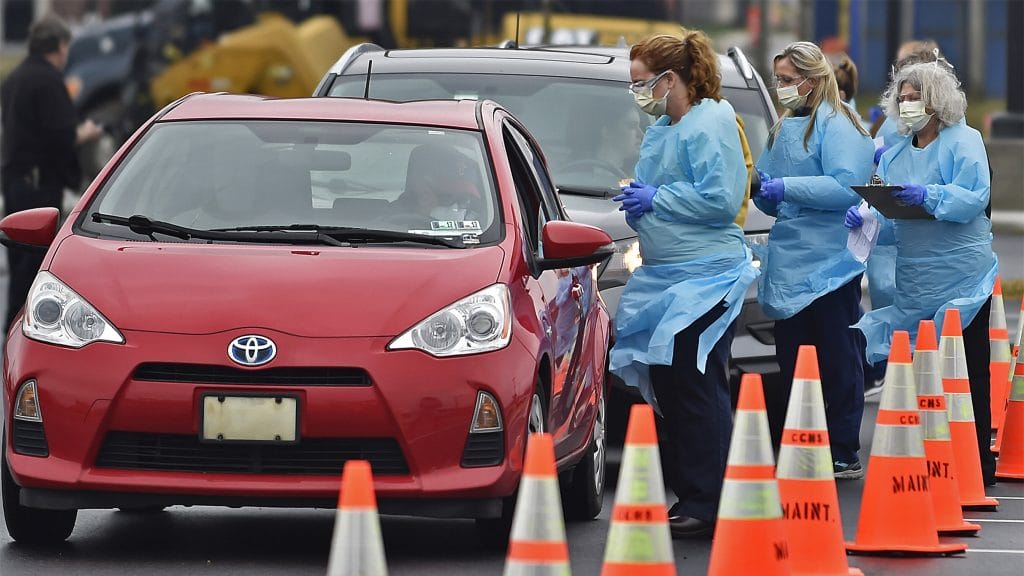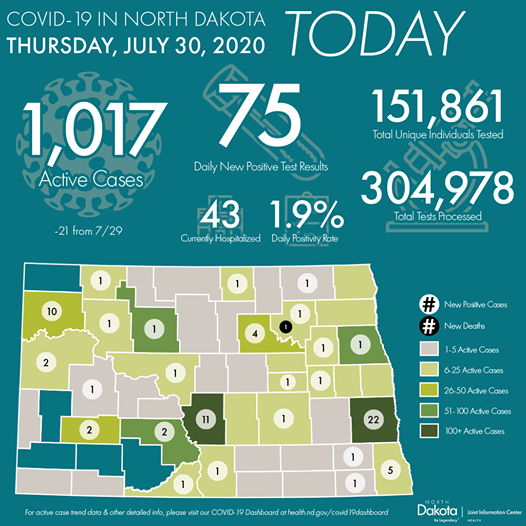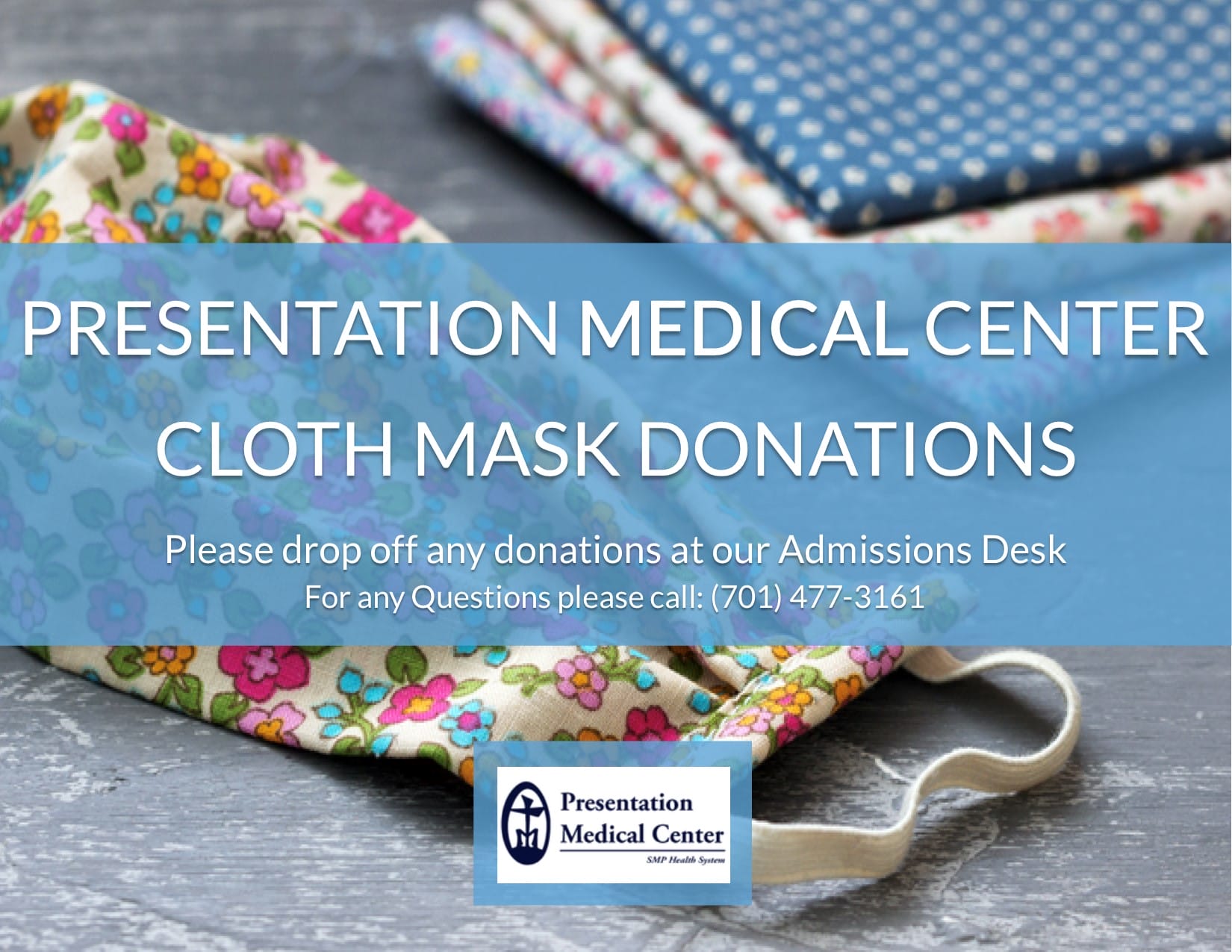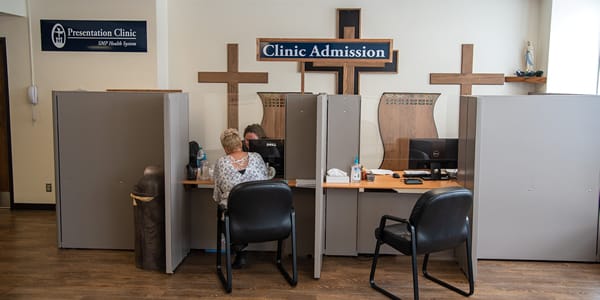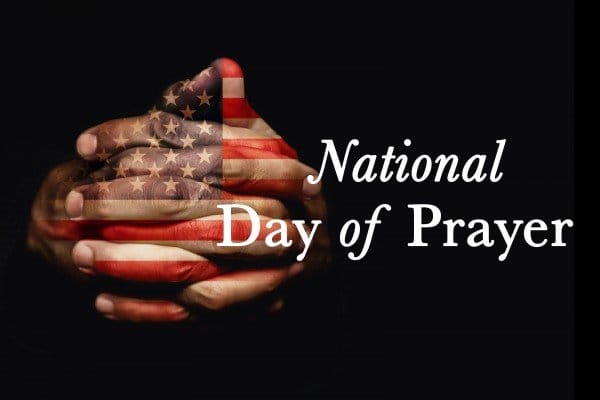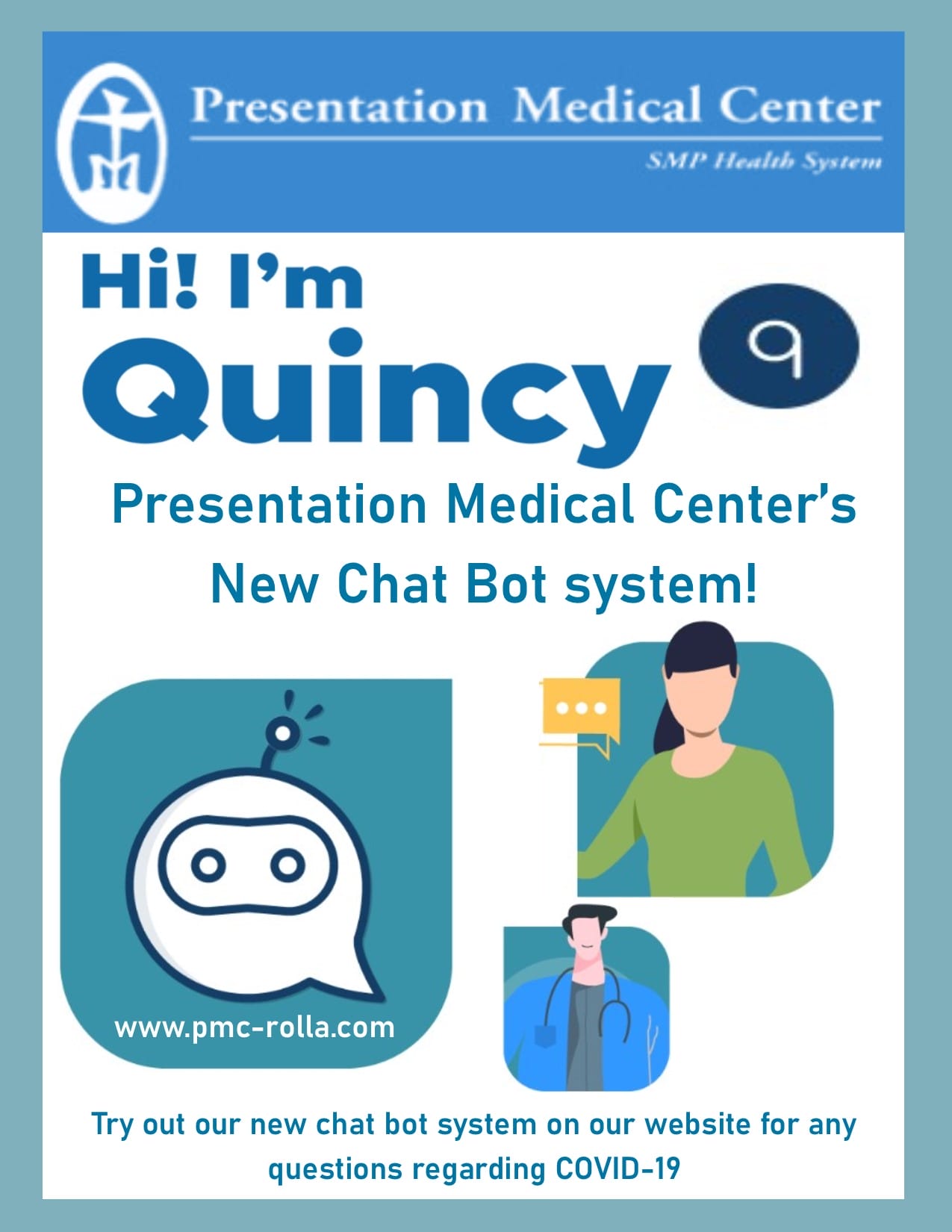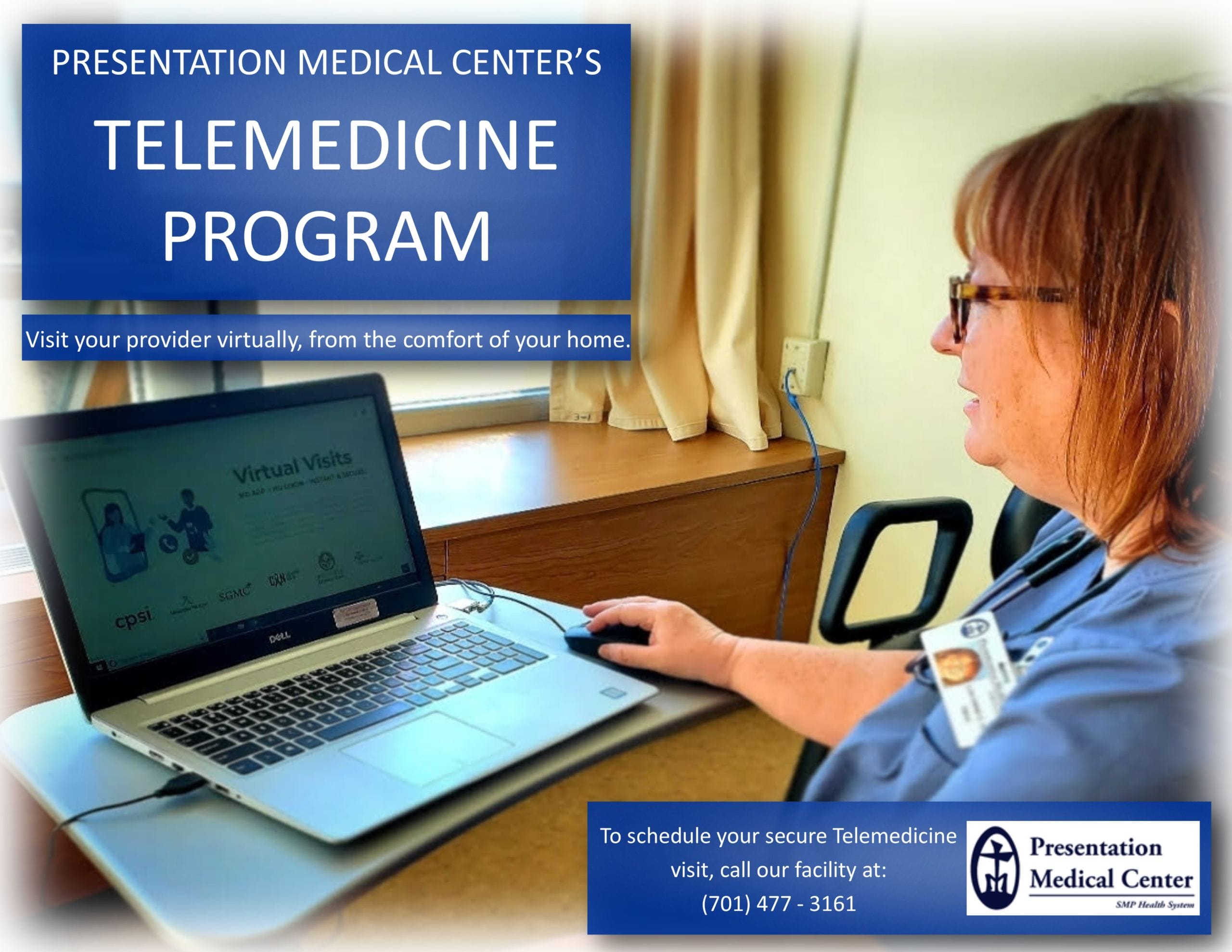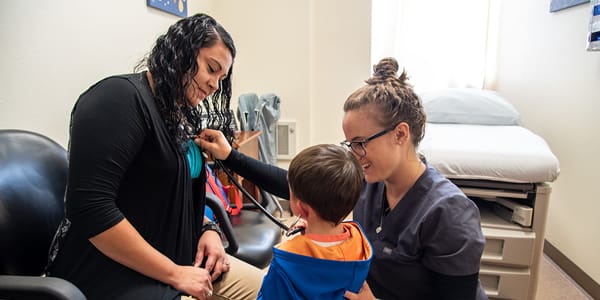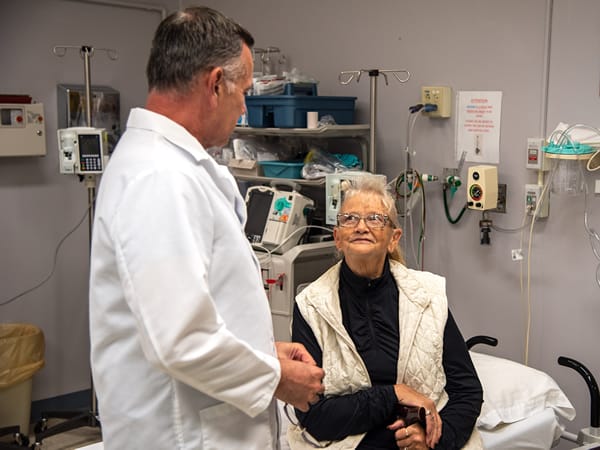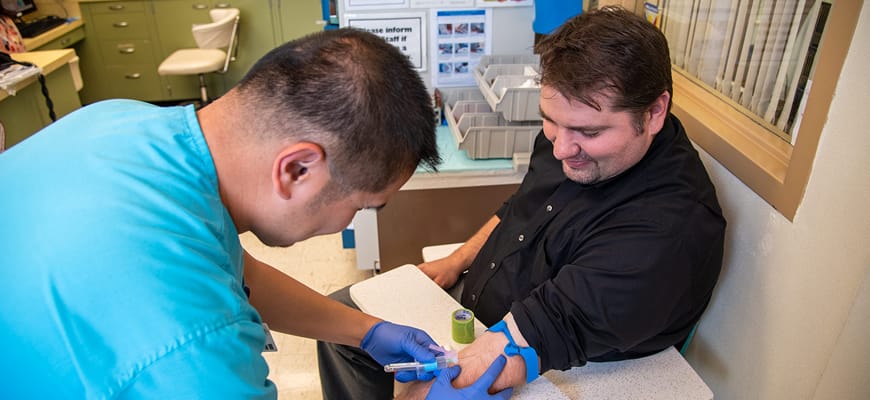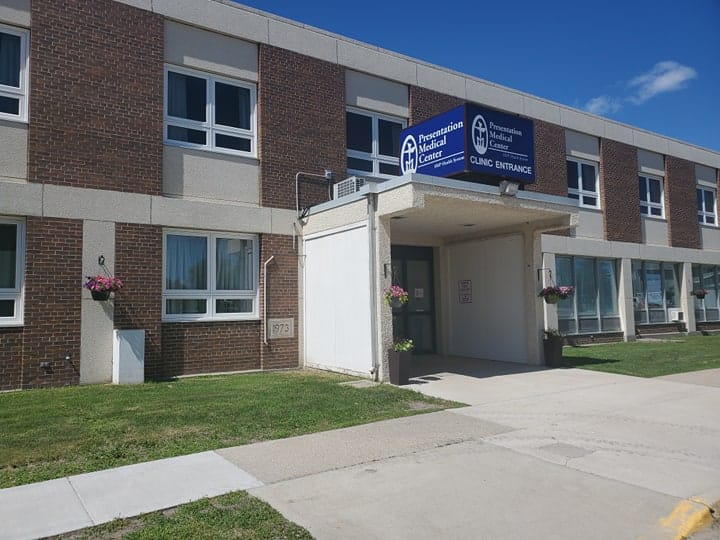 FOR MORE INFORMATION ON COVID-19 PLEASE VISIT THE SITES BELOW