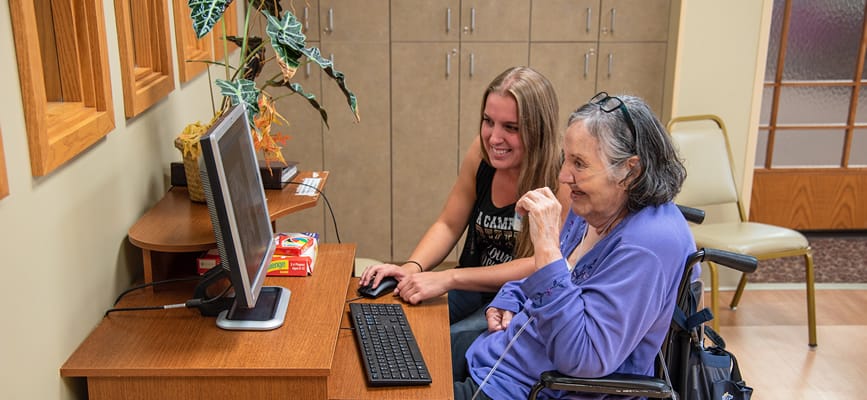 The Club
SMP Health – St. Catherine South's adult daycare program, nicknamed "The Club," first opened in 1986. It quickly gained popularity and has continued to successfully meet the needs of the Fargo/Moorhead community to this day. The Club provides respite day programming to serve the needs of people with dementia and a variety of other conditions.
Goals of the program
The objective of adult daycare is to decrease stress for both participants and caregivers, enhance opportunities for positive social interaction, and create an organized, safe environment for the individual. By offering considerate care, scheduled activities, behavior management techniques, sensitive communication, and other carefully planned initiatives, our qualified health care specialists oversee daily programming designed to suit the needs of each client.
Services Include The Following:
Daily food preparations
Exercise Programs
Outdoor Activities
Music, Games, and Crafts
Intergenerational activities with in-house daycare and preschool programs
Routine pet visits
Beauty and barbershop
Bathing
Pricing is determined by two objectives: level of care (Level 1 or Level 2) and length of stay throughout the day.
Special Pricing is available for full, half, or extended day programs.
A level of care assessment will be completed within the first week of admission to the program.
Rates include morning/afternoon snacks and noon meal.
For more information or to schedule a tour please contact us below
We understand that you may have many questions in your search for adult daycare services in Fargo, ND, and you can rest knowing that our team is here to help you through each step of the process.