COVID-19 (Corona Virus) Information
Going forward, St. Andrew's Clinic will only be doing Covid tests on patients who are being seen by a provider.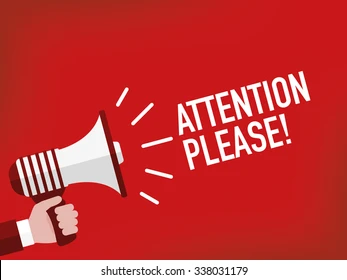 SMP Health – St. Andrew's is expected to receive COVID-19 vaccine as we move into the next phase of the ND Department of Health Prioritization Plan.  St. Andrew's is working with area providers to determine prioritization of our community members within the state prioritization guidelines.  St. Andrew's will be reaching out to the public as providers determine who is highest priority.
We will be conducting tests in accordance to the current North Dakota Department of Health (NDDOH) guidelines.
SMP Health – St. Andrew's providers will be screening and may test patients with the following symptoms;
Covid-19 Testing Includes 1 Symptom of:
• Fever or chills
• Cough
• Shortness of breath or difficulty breathing
• Fatigue
• Muscle or body aches
• Headache
• New loss of taste or smell
• Sore throat
• Congestion or runny nose
• Nausea or vomiting
• Diarrhea
PRIOR to proceeding to our facility, please call 228-9400 for an appointment
Please click link below for NDDOH Testing guidelines.
https://www.health.nd.gov/sites/www/files/documents/Files/MSS/coronavirus/2020-08-14%2BCOVID-19%2BTesting%2BIsolation%2Band%2BQuarantine.pdf
***NDDOH testing protocols are subject to change on short notice. Please call St. Andrew's if you have any symptoms.***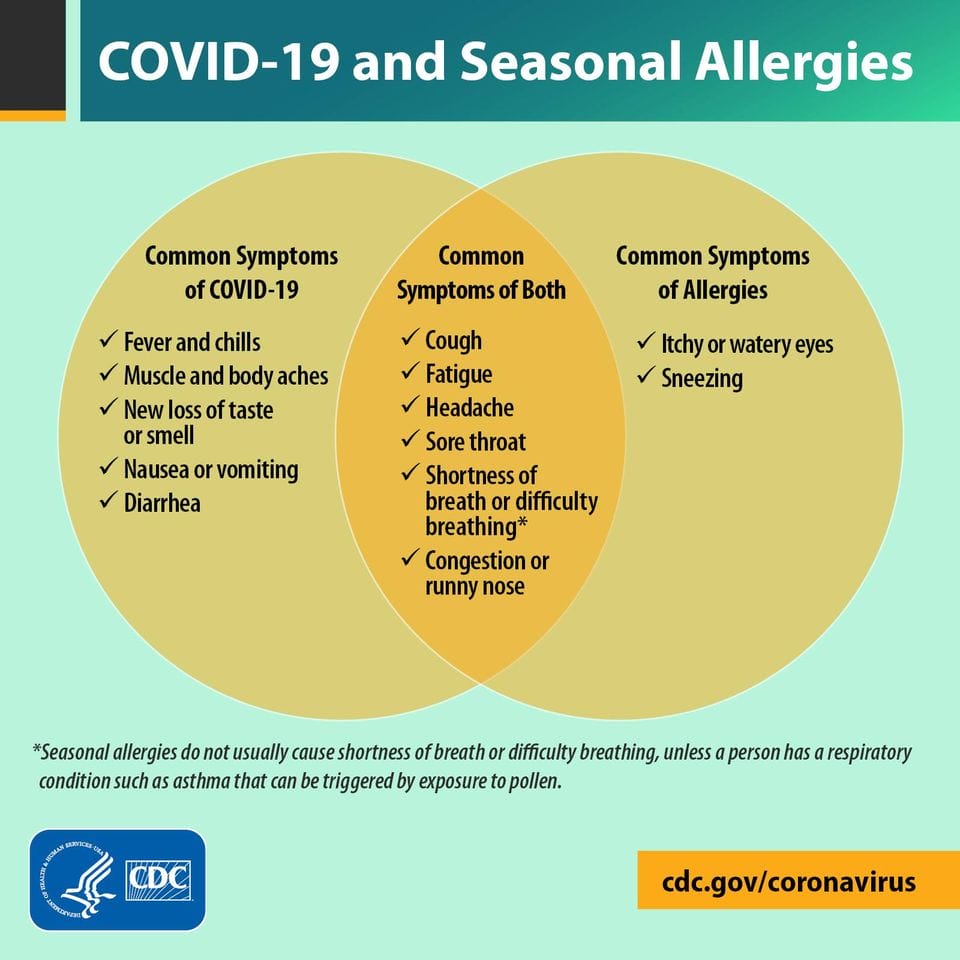 To help slow the spread of COVID-19, keep in mind key times to clean and disinfect your home. Daily clean, then disinfect frequently touched surfaces, such as doorknobs, light switches, countertops, phones, and toilets. If someone in your home is sick, clean, and disinfect additional surfaces they may touch, such as bathroom surfaces and utensils.
Learn more: https://bit.ly/2RiCLD1
TIPS from the CDC for shopping for food and other household essentials:
*Stay home if sick.
*Avoid shopping if you are sick or have symptoms of COVID-19, which include a fever, cough, or shortness of breath.…
*Utilize your community resources if delivery is available.
*Order online if possible and use curbside pickup.
* Order food and other items online for home delivery or curbside pickup (if possible).
*Only visit the grocery store, or other stores selling household essentials, in person when you absolutely need to. This will limit your potential exposure to others and the virus that causes COVID-19.
Protect yourself while shopping.
*Stay at least 6 feet away from others while shopping and in lines.
*Cover your mouth and nose with a cloth face covering when you have to go out in public.
*When you do have to visit in person, go during hours when fewer people will be there (for example, early morning or late night).
*If you are at higher risk for severe illness, find out if the store has special hours for people at higher risk. If they do, try to shop during those hours. People at higher risk for severe illness include adults 65 or older and people of any age who have serious underlying medical conditions.
*Disinfect the shopping cart, use disinfecting wipes if available.
*Do not touch your eyes, nose, or mouth.
*If possible, use touchless payment (pay without touching money, a card, or a keypad). If you must handle money, a card, or use a keypad, use hand sanitizer right after paying.
Use hand sanitizer when you leave the store. Wash your hands when you get home.
*After leaving the store, use hand sanitizer. When you get home, wash your hands with soap and water for at least 20 seconds.
*At home, follow food safety guidelines: clean, separate, cook.
There is no evidence that food or food packaging has been linked to getting sick from COVID-19.
Accepting deliveries and takeout orders.
*Limit in-person contact if possible.
*Pay online or on the phone when you order (if possible).
*Accept deliveries without in-person contact whenever possible. Ask for deliveries to be left in a safe spot outside your house (such as your front porch or lobby), with no person-to-person interaction. Otherwise, stay at least 6 feet away from the delivery person.
*Wash your hands or use hand sanitizer after accepting deliveries or collecting mail.
*After receiving your delivery or bringing home your takeout food, wash your hands with soap and water for 20 seconds. If soap and water are not available, use a hand sanitizer with at least 60% alcohol.
*After collecting mail from a post office or home mailbox, wash your hands with soap and water for at least 20 seconds or use a hand sanitizer with at least 60% alcohol.

Did you know…..GLOVED HANDS May Spread Germs!
People are wearing gloves (made from materials like vinyl, latex or nitryl) when they head out in public during the pandemic. While individuals think they are being safe and protecting themselves and others from the SARS-CoV-2 virus that causes COVID-19, they may actually be spreading germs in the community. Vinyl, latex and nitryl gloves protect th…e skin from body fluids and certain harmful chemicals. The surface of gloves can support germs just like skin. But, unlike skin, washing gloves is not an option. Even healthcare workers are instructed to wash their hands before they put on gloves and after taking off gloves. Gloves are not a substitute for hand washing.
Wash, wash, and WASH your hands!
SMP Health – St. Andrew's COVID-19 Announcements
SAHC Benefits to our Patients
During these financially stressed times, we want you to know that SAHC is offering these benefits to our patients:
1. We are extending Prompt Pay discounts out to 60 days.
2. We continue to have Financial Assistance for those who qualify. Please contact our Community Resource Coordinator at 228-9385 for more information.…
3. We will not be sending anyone to collections through the end of May. At that time, it will be re-evaluated.
If you have any questions, contact the business office at 228-9300.
We hope and pray you all continue to stay healthy!

CARING PROGRAM
For anyone who has used our services here at SAHC and may be concerned regarding their bills, we do have a Caring Program to help with instances such as these.
Certain qualifications do need to be met for this service.
If you'd like more information regarding this program, please call Ashley at 228-9385 for more information.
SMP Health – St. Andrew's is here for you.