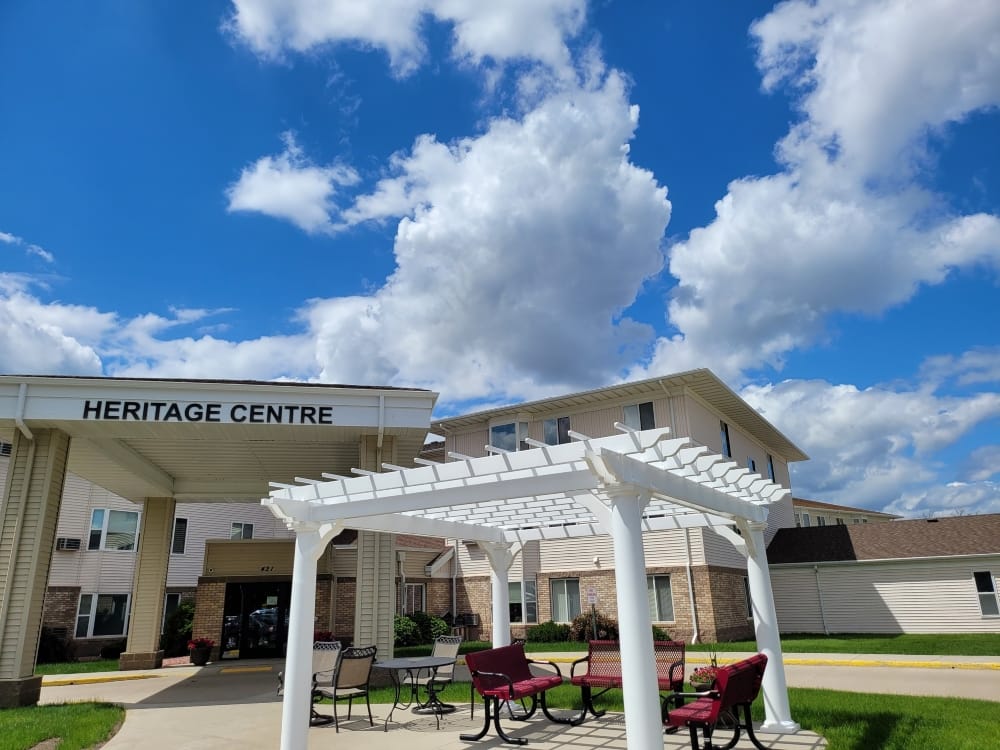 The Heritage Centre of Jamestown is a not-for-profit, 58-unit assisted living facility, licensed by the State of North Dakota, and located adjacent to SMP Health – Ave Maria. While it is organized as a separate entity with its own local Board of Directors, the Heritage Centre is managed under contract by SMP Health – Ave Maria. Therefore the two organizations work closely together and share many services. The Heritage Centre offers its tenants as much personal independence as possible while receiving services to meet their health and daily living needs, and thus enabling them to live on their own in an apartment setting.
Watch this video to learn more about the Heritage Centre.
The Heritage Centre features one- and two-bedroom handicap-accessible apartments with full kitchens and bathrooms. A variety of apartment sizes and floor plans are available. Additionally, many apartments include washer and dryer hookups. Attached garages are available to rent for those who wish to continue to drive and maintain their own personal vehicle.
For more information about our units, rates, and senior living lifestyle services, visit our website.
It's important to ask the right questions when choosing a health care provider for assisted living services. Our team of health care professionals is ready to answer any questions or concerns you might have.